The Superyacht Standard story began when managing partners Andrew & Kasia Heggs discovered a smarter way to provide vessel support.
With a combined and uninterrupted 22 years spent living and breathing the superyacht world on some of the most demanding charter yacht programmes, they know first hand that crew capability, time and resourcefulness need to be continuously leveraged to ensure the best guest outcome.   
This experience combined with two decades in the corporate sector focusing on financial and project management, client relations, hospitality, and company structuring, is what differentiates their approach, ensuring their clients receive a well defined, yet flexible and dynamic level of service.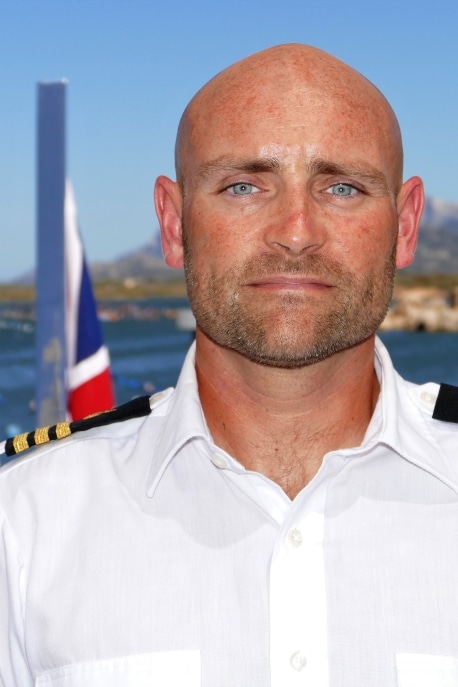 Andrew N. H. Heggs – Co Founder & Managing Director
Having been island based for most of his life, Andrew's passion for the ocean developed from a young age. Equally, the financial pedigree of his home within the crown dependencies ensured a desire for delivering structured and effective solutions for the UHNWI. This began with a career in wealth management in the Isle of Man and Channel Islands.
Changing his focus to private equity in 2006, Andrew managed his time between projects in London and Atlanta, maintaining and developing assets in the finance, natural resources, biotech, oil and gas and real-estate sectors, across Europe and the Americas.
In late 2010 he finally succumbed to his nautical ambition and re-trained, spending ten years serving as a senior officer, on commercially registered Superyachts. His core expertise includes structuring bridge operations and safety management systems for new construction, acting as Owner's Representative, Relief Captain and coordinating re-fit projects, and Flag State and Class surveys.
Andrew's proficiency in project and resource management, company design, operations and streamlining, are matched with his experience and understanding of the full spectrum of Superyacht operations, compliance and safety requirements.
As an accredited and certified Designated Person (DPA), and Company Security Officer, as defined by the International Maritime Organisation,  Andrew's knowledge and experience ensures his clients always remain at the forefront of his decision making process.
Kasia Heggs – Co Founder & Director
With a natural affinity for people and languages, Kasia started her career in the hospitality industry in Germany. Having mastered the language, she joined the insurance brokerage, Hamburg Manheimer, where she excelled in identifying her clients' needs, tailoring bespoke solutions to suit. In 2004, furthering her passion for languages, Kasia simultaneously undertook a degree in Languages & Tourism at the University of Szczecin, Poland, as well as forming a German-based company, contracting services to the beauty, wellbeing and fashion industries. Having completed her degree in 2007, Kasia returned to Poland, utilising her acute talent for recognising and serving people's needs, taking the position of Client Relations Specialist in the international business unit of Hewlett Packard, serving the German, Swiss and Austrian markets.
Following the return of a close friend from France, she discovered that her capabilities and skills with people, combined with her fluency in four languages could be utilised perfectly in the Superyacht Industry. She quickly attained the position of chief stewardess, working exclusively on dual season charter yachts with demanding itineraries and guests. A testament to over 11 years of service, Kasia has an enviable record of repeat charter clients, with most remaining friends to date. Kasia's capabilities, developed both in and out of the Superyacht industry include exceptional organisation and planning skills. She is results driven and intuitively recognises people's needs, making decisions at the right time and quickly adapting to change.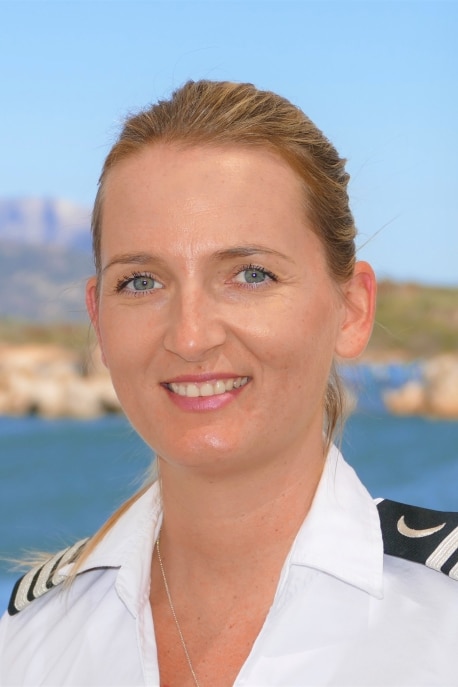 Independent Advisory Team



The Independent Advisory Team deliver industry-leading, expert advice, acquired through years of experience in both the commercial and superyacht sectors. Their impartial and specialist knowledge reaffirms our capability of delivering the qualified, reliable and proven support that our clients expect.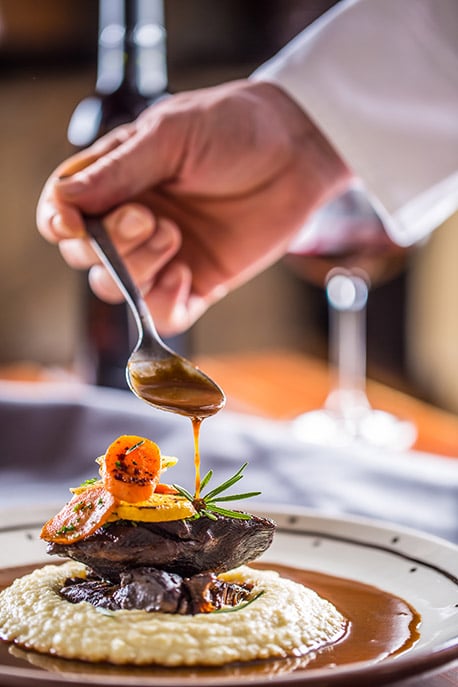 FRANCISCO J. HERVAS SILVA – GASTRONOMY, NUTRITION & DESIGN:
With an ever-burning passion for food and life, Ecuadorian born Francisco Hervas Silva is an award-winning chef and nutritional coach, frequently cooking for celebrities and appearing on US, Hispanic TV.
Son of Dr. Hernán Francisco Hervás, the world-renowned authority and leading author of Endocrinology, (diabetes), Francisco followed his father's passion for nutrition and health, graduating from the prestigious Barcelona, Escuela Superior de Hostelería y Restauración culinary academy in 2000.
Francisco developed his trade in one of the gastronomic capitals of Europe, competently and systematically working his way up the Brigade de Cuisine, (kitchen hierarchy), in Michelin-starred restaurants and under illustrious Chefs.
His gastronomic passion initiated a culinary journey, training at renowned schools, including the Academia Barilla in Parma, Italy and the Tokyo Sushi Academy, Tokyo, Japan.
Following success as Head Chef at prominent Barcelona restaurants, Francisco transferred his talent to Superyachts in 2007, working onboard a number of well-known motor yachts, including Eminence, Drizzle, Skyfall and Mischief, with awards achieved at the fiercely contested Chef Competition held at the Barcelona Yacht Show.
In addition to Hervas Silva's Head Chef role onboard, and driven by his experience with a diverse breadth of culinary and dietary requirements, he formalised his knowledge and skill with a diploma in Diet & Nutrition.
Francisco's 23 years of experience in commercial kitchens & galleys has seen his talent sought-after for multiple new-build and re-fit projects, providing intelligent, practical and cutting edge design principles, ensuring vessel owners receive the best possible gastronomic experience, irrespective of the external conditions.
Adding to Francisco's wealth of chef experience, his individual specialities include overseeing projects and designs for yachts and private estates, connecting to specialised contractors and suppliers of professional equipment, provisions and logistics, as well as full support managing vessel APA budgets and nutritional guidance.
IVICA LOVRIC – ENGINEERING, RE-FIT & NEW BUILD
Hailing from Rijeka, the leading national port of Croatia, with the sixth largest ship building industry in the world, Ivica Lovric is a 35-year master of marine engineering.
As a long-time, dedicated keel-boat sailor and enthusiast, Ivica graduated from Split Nautical University in 1986. He has gained remarkable career experience, with twenty-four years served as Chief Engineer and Senior Officer in the merchant navy and a further eleven years as Chief Engineer onboard Superyachts.
With an in-depth knowledge and specialisation in AC/DC generators, high-voltage diesel propulsion, and ABB frequency regulators and convertors, Ivica's capabilities lie at the forefront of innovative, large-tonnage Superyacht engineering. Particularly relevant with environmental regulations and focus necessitating lower emission based operation and performance.
In addition to Mr Lovric's specialties, he has worked in a diverse range of vessel engine rooms across the globe, from 50m, 2,500 KW superyachts, and 23,500 KW diesel-electric Cutter Dreger's, to 210m, 24,500Kw container ships. This depth of experience has ensured Ivica has an excellent, well-rounded and certified knowledge in all areas of modern vessel systems and operation, including frequency drivers, machinery and air conditioning screw compressors.
Ivica's understanding, capability and resourcefulness particularly associated with marine electrics and hydraulics has resolved countless failures whilst serving as a merchant and yacht officer, preventing significant losses in revenue and time for owner and operator, often alleviating the need to seek independent, shore based, specialist support.
Comparable to his onboard experience as the senior engineering officer, Ivica has vast project experience, with his services directly applied to G.A. analysis and design, new-build commissioning, sea-trial, vessel re-fit, and technical troubleshooting, both within the superyacht and commercial maritime sectors.